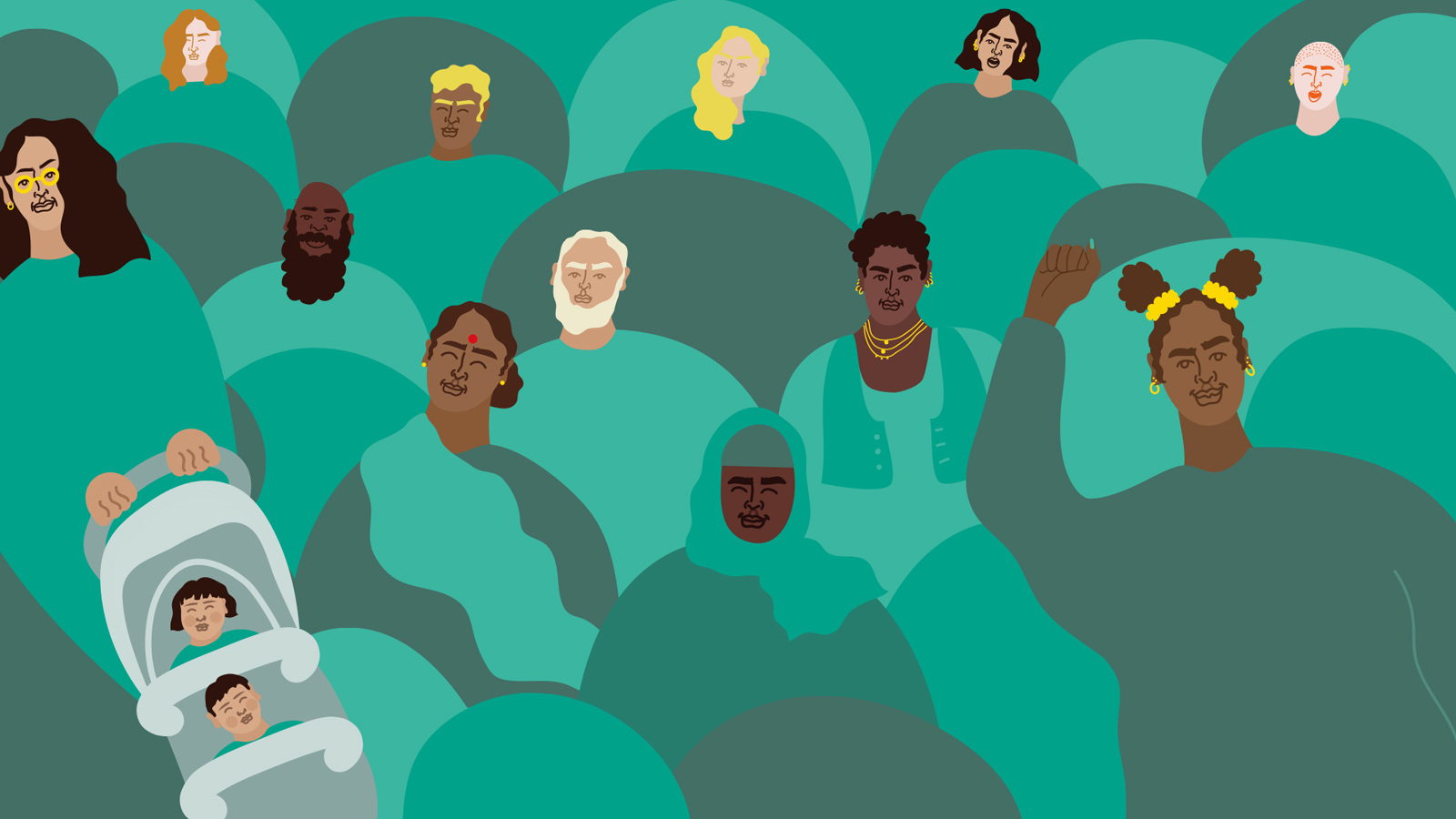 Unfinished Business: The Fight for Women's Rights
New landmark exhibition shows how the work of contemporary feminist activists in the UK has its roots in the long and complex history of women's rights.
Offering a fresh take on women's rights, Unfinished Business: The Fight for Women's Rights is divided into Body, Mind and Voice, with each section introducing a contemporary activist organisation working in the UK today before exploring the history behind the issues their campaigns tackle through a variety of items from the British Library's collections and lenders.
Featuring campaigns by gal-dem, Bloody Good Period, Now for Northern Ireland, STEMettes, United Voices of the World, Fawcett Society, Women for Refugee Women, Glasgow Women's Library and LD Comics, the exhibition highlights how women and their allies have fought for equality with passion, imagination, humour and tenacity.
Including personal diaries, subversive literature, protest fashion and banners, women's voices and stories form the basis of the exhibition. Highlights include:
Jameela Jamil's weighing scales, which Jamil smashed in response to a body-shaming meme in 2018
Protest poems written on toilet paper in Holloway Prison by Sylvia Pankhurst who was imprisoned for seditious activity in January 1921
Peitaw, one of a series of tintype self–portraits created by Gambian-British artist Khadija Saye, which was displayed in the Diaspora Pavilion at the Venice Biennale in 2017, where Saye was the youngest exhibitor
First edition of Mary Wollstonecraft's A Vindication of the Rights of Woman, one of the founding works of feminist philosophy
Records of surveillance carried out on Sophia Duleep Singh, one of Queen Victoria's goddaughters who used her status to support campaigns for women's suffrage in the UK, alongside her handwritten diary from 1907
No More Page Three campaign t-shirt, which Dr Caroline Lucas MP wore at a debate on media sexism in 2013
Dr Polly Russell, lead curator of Unfinished Business: The Fight for Women's Rights at the British Library, said:
'When Covid-19 hit the UK earlier this year, Unfinished Business: The Fight for Women's Rights, which has been over three years in the making, was almost ready to open. Covid-19 and the renewed focus on the Black Lives Matter movement have highlighted that the injustices we face are often dependent on our gender, race, or other social characteristics. It therefore feels particularly poignant for this exhibition, which explores the riveting and ongoing story of women and their allies to be taken seriously, treated fairly and to change the world for the better, to be opening now and reminding us that women's rights are unfinished business.'
Alongside Unfinished Business: The Fight for Women's Rights, Khadija Saye's self-portrait series, Khadija Saye: in this space we breathe, will be on display in the free Entrance Hall Gallery.
Composed of nine powerfully evocative silk-screen prints by Gambian–British artist Khadija Saye, who was tragically killed in the Grenfell fire of 2017, the series demonstrates Saye's deep concern with 'how trauma is embodied in the black experience' and her exploration of her Gambian heritage and mixed-faith background. Khadija photographed herself with objects handed down to her by her parents, which have spiritual and religious significance to her Christian mother, Muslim father and Gambian traditions of spirituality.