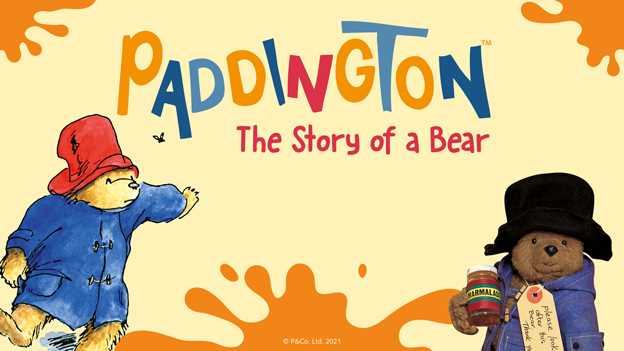 Paddington: The Story of a Bear
Join Paddington on a new adventure at the British Library this summer.
Paddington: The Story of a Bear is a new, family-friendly exhibition celebrating one of the world's most beloved fictional bears over 60 years on from when he was first published by HarperCollins Children's Books in 1958.
Featuring over 50 books, documents, film clips and original artworks, the exhibition will explore Michael Bond's creation of Paddington, from his arrival in the UK from Peru, to finding a new home, and his exciting adventures in London and beyond.
The exhibition, which includes creative content developed in partnership with two local primary schools in Camden, is accompanied by a programme of events as well as workshops, events and online activities for schools and families.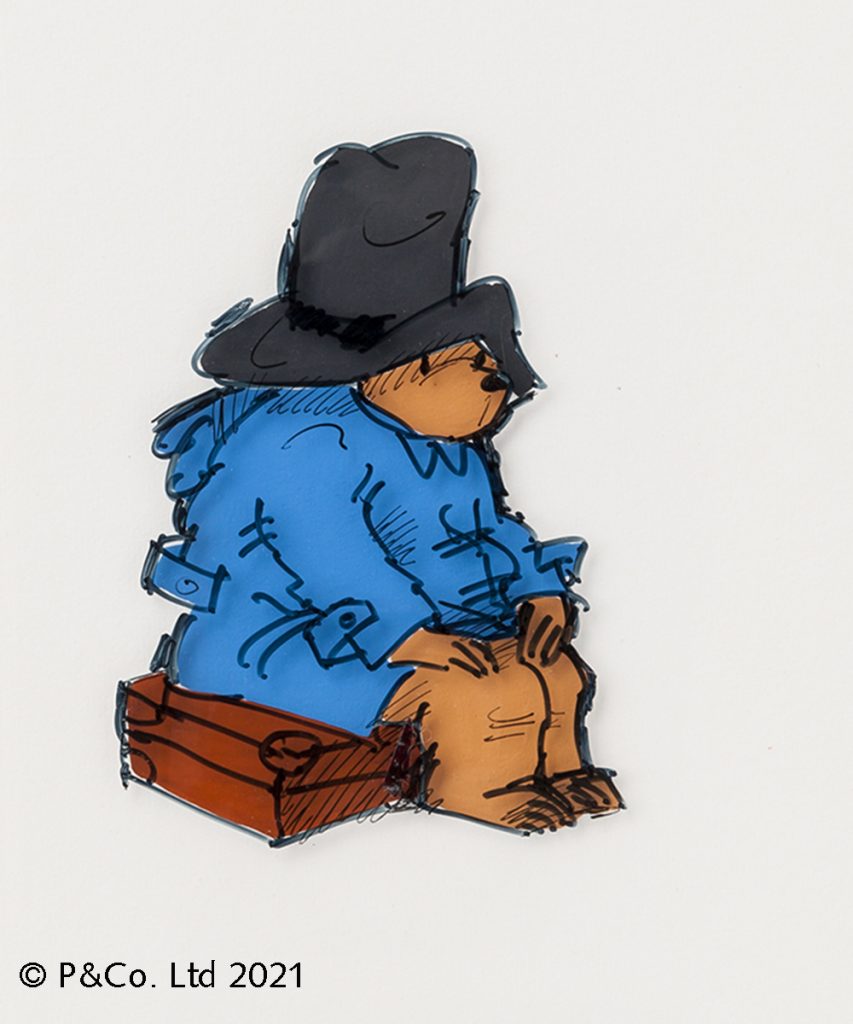 Opening in summer 2021, visitors will journey through Paddington's creation and arrival in the UK from Peru, how he finds a home with a new family, and his exciting adventures in London and beyond. The exhibition will also explore how author Michael Bond took inspiration from his own life and family in creating Paddington.
The exhibition has activities for visitors to practise their hard stares, take their own self 'pawtrait' and follow the trail of marmalade left by Paddington, as well as a special printed guide for families. Two local primary schools in Camden – Argyle Primary School and Edith Neville Primary School – have been working with the Library since November 2020 to create new content for display in the exhibition for all visitors to enjoy.
Paddington is a timeless and universal story of desire for home, acceptance and a sense of belonging, which appeals to all ages. Featuring books, documents, film clips and original illustrations, highlights will include:
First edition of A Bear Called Paddington by Michael Bond, illustrated by Peggy Fortnum, published by HarperCollins Publishers in 1958
The original review on A Bear called Paddington by Barbara Ker Wilson, 1958
A selection of photographs and memorabilia of Michael Bond on loan from his family
Clips from the Paddington movies and sound recordings such as Michael Bond talking about the process of creating Paddington's stories
Original illustrations of Paddington stories by artists including Peggy Fortnum, David McKee and RW Alley.
Alison Bailey, lead curator of Paddington: The Story of a Bear said:
"Paddington: The Story of a Bear is a fun, family-friendly exhibition recalling the many faces of Paddington we've come to know and love in original artwork, books, and scenes from TV and film adaptations. This exhibition reminds us why, over 60 years on from his creation, Paddington still resonates with people of all ages, wherever they are in the world. We hope visitors enjoy following this loveable bear on his adventures and discovering his stories."
Sophie Kopaczynski, CEO at Copyrights Group said:
"As Paddington brand owners we are delighted to be working with the British Library on this fantastic exhibition.
The exhibition invites families and fans – old and new – into the world of Paddington, full of adventure and kindness, through a wide variety of mediums, books to original artworks, letters to objects, film footage to exclusive TV clips.
It is always a pleasure to be able to introduce Paddington to a new audience and to offer new and exciting content for existing fans."