Imaginary Cities is an arts-research project and exhibition by British artist Michael Takeo Magruder that transforms the British Library's online collection of historic urban maps into fictional cityscapes for the Information Age.
The work explores how large repositories of digitised cultural materials can give rise to unique born-digital artefacts, real-time experiences and physical creations that are inspiring and relevant to contemporary audiences.
Originally conceived for the British Library's Entrance Hall exhibition space, the first iteration of the project consisted of four technology-based art installations that have been exclusively created using images and metadata of 19th-century city maps drawn from the Library's One Million Images from Scanned Books collection on Flickr Commons. Each artwork remixes a famous city and blends contemporary digital technologies with historical analogue processes. Elaborate computational systems and next-generation production tools are intermixed with fine art materials and traditional craft techniques. Displayed alongside the source digital maps and their original printed books, Imaginary Cities reveals the changing nature of archives and collections in the Digital Age. The work seeks to highlight how libraries are not simply repositories of old knowledge, but storehouses of creative potential that can engender new avenues and unprecedented possibilities for generating culture.
For the 2019 Smart China Expo in Chongqing, Michael and the British Library – in partnership with the UK Department for International Trade – have brought two artworks based on the original exhibition, including a specially commissioned VR piece using an early map of Chongqing.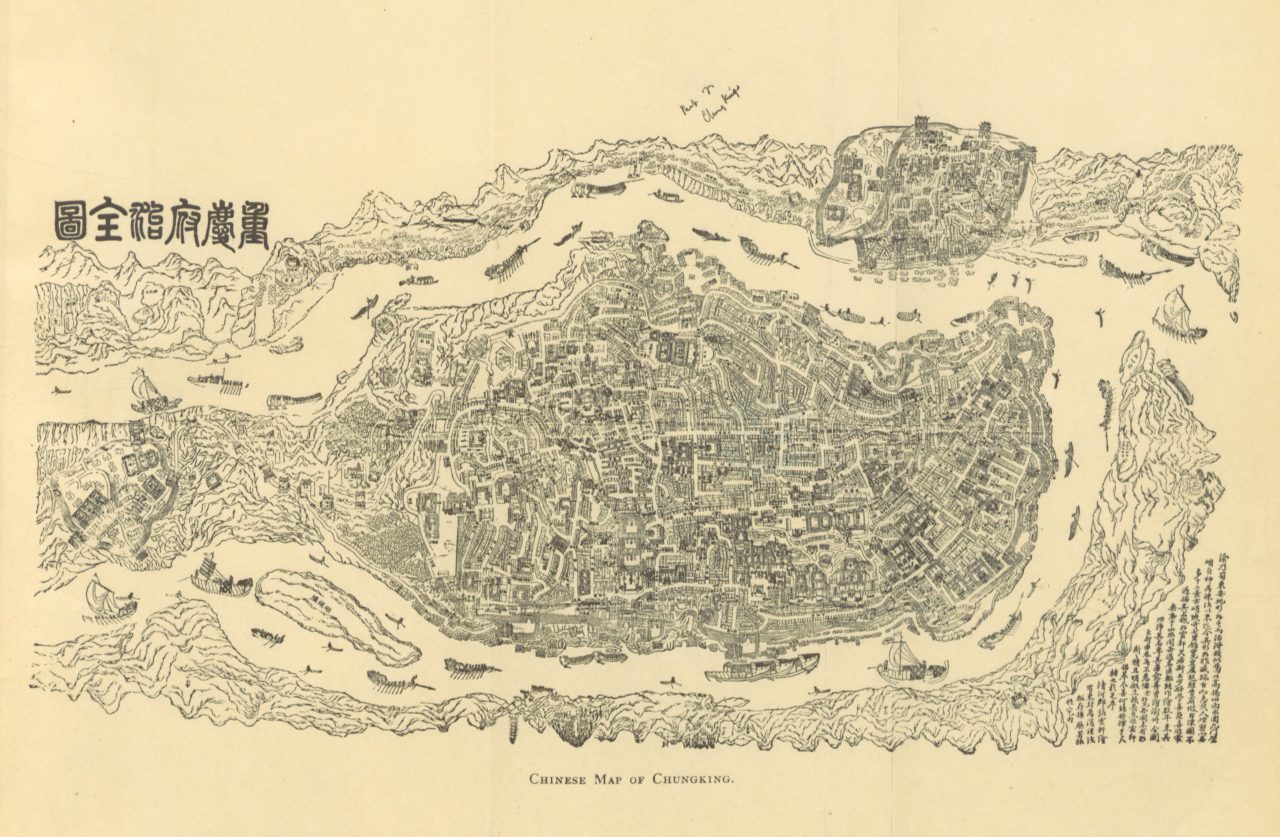 Imaginary Cities – Chongqing
This installation is a real-time virtual 'city' exclusively created from an early urban map of Chongqing found in the British Library's One Million Images from Scanned Books collection on Flickr Commons. The 3D environment is algorithmically rendered anew each day from a 2D 'map' that is being constantly regenerated by the project's online server application. The synthetic world shifts according to a hyperreal day/night cycle and offers two primary viewpoints. The first is a randomly animated vista of the city's skyline, whilst the second is a floating street-view perspective that is experienced through an Oculus VR headset. An atmospheric soundscape (also generated in real time) completes the experience.
About the One Million Images from Scanned Books collection
The Imaginary Cities project emerged from a British Library collection of 65,000 19th-century books that were digitised with funding from Microsoft and now reside in the public domain.
In 2013, the British Library Labs project supported by the Andrew W Mellon Foundation, together with the Digital Scholarship department, used novel computational methods to extract illustrations, maps and photographs from the pages of these digitised texts. This created a vast archive of one million images, providing a unique and unprecedented view of the 19th century. These images can currently be found on Flickr Commons, where the public is invited to contribute to their curation, discovery and reuse through tagging and sharing. Since its launch, images from this archive have been viewed over one billion times.
The Imaginary Cities artworks are based on city maps selected by the artist from over 50,000 previously uncategorised images within the collection that were identified and tagged as maps by volunteers.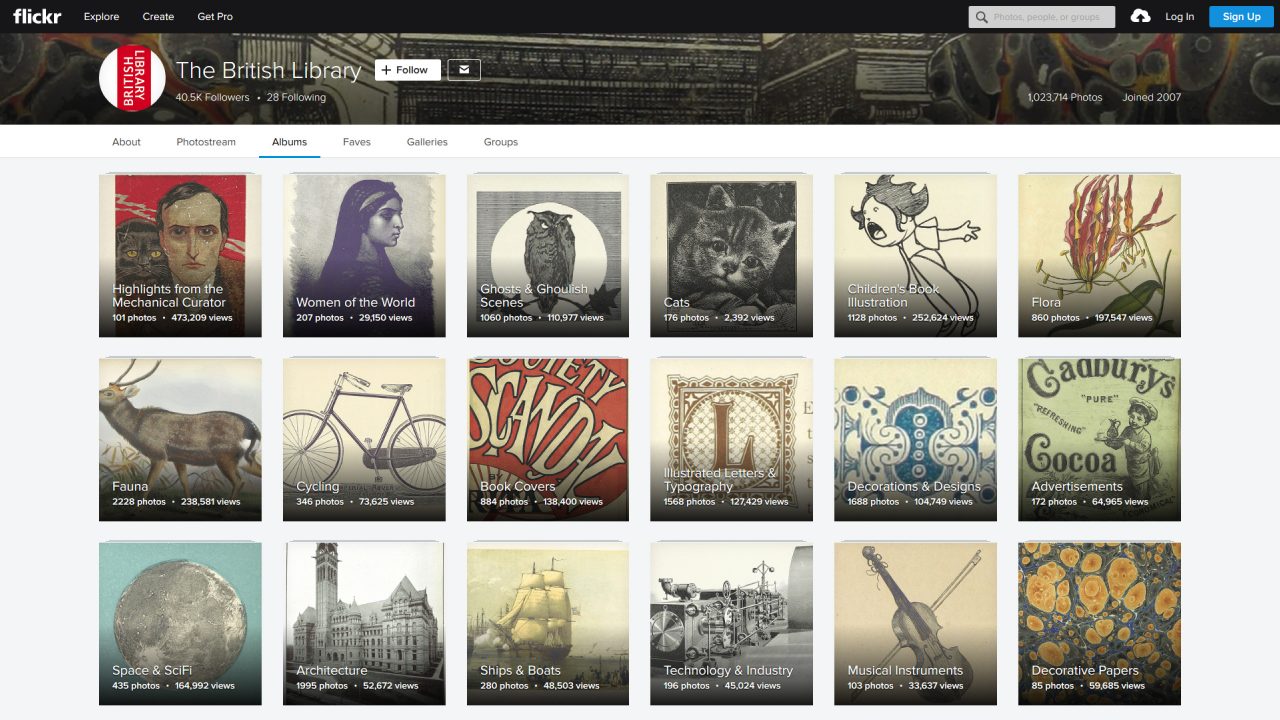 Artist quote about working with the One Million Images from Scanned Books collection
As I delved into the archive of one million images, searching for precious moments and unknown fragments within the vast digital collection, I began to think about how I could use not only the image data to generate objects and experiences, but also the metadata like view counts, favourites and tags. When an archive becomes digital and is opened to the world it becomes a "living" structure that is constantly changing as people connect to it, use it, and leave traces of themselves. This, from an artistic standpoint, became most interesting to me. And so, I set out to create artworks that would capture and embody this essence; creations designed by me and my collaborators, but ultimately dictated by the choices of passers-by whom we would never know or meet.

——Michael Takeo Magruder, 2019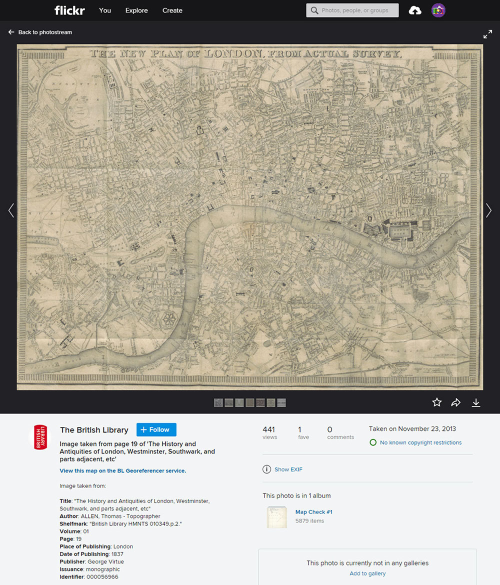 About the Artist
Michael Takeo Magruder (b.1974, US/UK, www.takeo.org)is a visual artist and researcher who works with new media including real-time data, digital archives, immersive environments, mobile devices and virtual worlds. His practice explores concepts ranging from media criticism and aesthetic journalism to digital formalism and computational aesthetics, deploying Information Age technologies and systems to examine our networked, media-rich world. In the last 20 years, Michael's projects have been showcased in over 290 exhibitions in 35 countries, and his art has been widely supported by numerous funding bodies and public galleries within the UK, US and EU.